The future demands trust
External Link
UL has been in Canada for 100 years – we're helping you innovate for a safer tomorrow.
Since 1920, UL has used science based tools and services to help companies in Canada to demonstrate safety, enhance sustainability, strengthen security, deliver quality, manage risk and achieve regulatory compliance.
As we've grown over the past 100 years, so has Canada, investing in new economies and new technologies. Today, more than ever, we're facing a time of transformation and trust is necessary for recovery and business continuity. With science and data driven-insights, we help you innovate and build the trust that stakeholders demand.
Use this page to learn how to leverage the power of trust through market research and insights around innovation safety, brand security and sustainable business.
The world runs on trust
To speak to someone at UL, please use the Contact Us button below or email us at Info.Canada@ul.com.
---
RESEARCH STUDY
Innovation and Safety in a New Decade: 2020
In 2018, UL released the results from surveys designed to gain insight into companies' approaches to innovation and safety. Responding business executives, including those from Canada, revealed discrepancies in the stated importance of these issues versus the level of resources dedicated to them in their organizations.
UL has now updated the survey and we present the results to you here.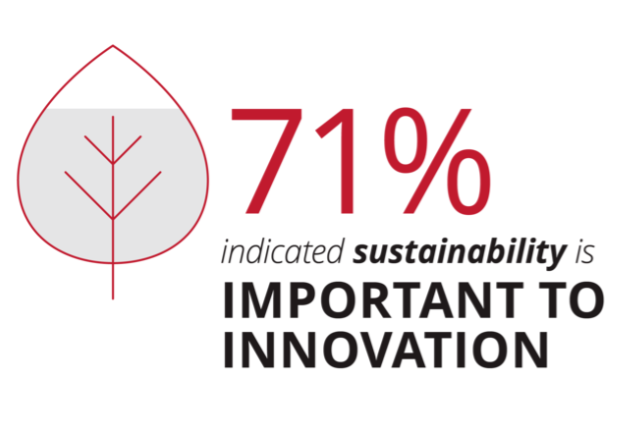 Sustainability surges on list of priorities.
"Companies adopting sustainability practices now will be ahead of the curve as governments increasingly bring in policies to make businesses more compliant, such as mandatory greenhouse gas accounting and reporting. Many regions also offer incentives such as tax credits to help businesses become more sustainable." "Sustainability trends Canadian businesses need to embrace", business.hsbc.ca
To read more about the importance of sustainability as well as the other trends we discovered, download the Innovation Study.
---
INFOGRAPHIC
Ensure a Safer Working Environment When Returning to Work
As the Canadian economy slowly comes back to full force, many businesses are looking at their return to work policies as there are many factors that need to be taken into consideration. In general, Canadian employers have a legal obligation to take every precaution reasonable in the circumstances to protect employee health and safety. This obligation also extends to protecting employees from communicable illnesses such as COVID-19 and includes any industry-specific and jurisdictional requirements put in place due to the pandemic.
The UL Start Safe Playbook outlines our framework to consistently return to a safer working environment. Explore some factors to take into account under the "new normal" conditions in this infographic.
—
–
To speak to someone at UL, please use the Contact Us button below or email us at Info.Canada@ul.com.