UL Edmonton Meet & Greet
External Link
New UL Edmonton Customer Service Center and Laboratory to Accelerate Manufacturing and Supply Chain Safety
Address: 1040 Parsons Road SW, Edmonton, Alberta T6X 0J4
Our Edmonton testing lab is now officially accredited by International Accreditation Services (IAS) to test products to a wide range of UL, CSA and IEC standards for equipment used in ordinary and hazardous locations. UL is committed to further supporting the rapid growth in the local oil and gas industry with these added capabilities. Let us help you navigate the complex product compliance requirements – schedule your visit today!
Join us for a tour of our new Edmonton Lab and meet with UL technical experts to discuss compliance standards and requirements for your products!
Lab Tour
Certification 101 and Case Study
Complimentary Product Construction Review (based upon availability, advance reservation required)
Questions & Answers
And more!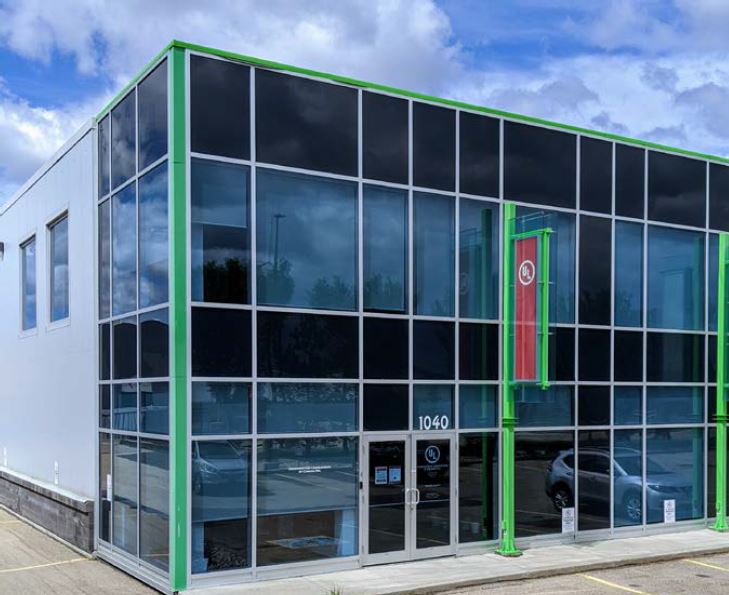 The new UL Edmonton facility offers local expertise for advisory services, equipment testing and certification. Dedicated proficiency in Edmonton offers a collaborative safety service solution for the downstream, midstream and upstream oil and gas industry. Additionally, local testing and certification enables manufacturers with equipment used in potentially explosive atmospheres in a wide variety of industries a quicker turnaround time and thereby faster speed-to-market.
Recognizing the critical needs for local safety expertise and timely delivery of electrical products and electrical equipment to the oil and gas industry, UL's new facility helps manufacturers, system integrators and asset owners of equipment  better serve that sector in western Canada. In addition, UL provides hazardous locations audits, validation and technical education and training.